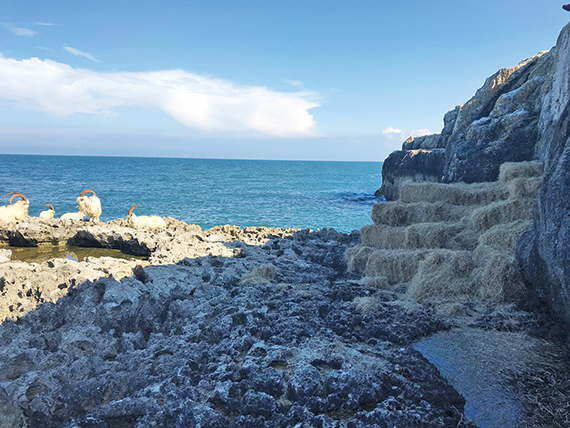 Twenty-one wild goats have been rescued in an RSPCA Cymru-led operation  after they ventured on to a treacherous outcrop on the Great Orme in North Wales.
Officers from the charity were contacted after the stranded goats were spotted on the unstable rocks near the sea, in an area known locally as Austin's Rock.
They became stranded after two female goats came into 'season' and were pursued by 18 billy goats towards the rocks near the sea. One kid goat was also stranded.
RSPCA Cymru feared they were at severe risk from high tides at the next full moon, or from starvation due to a lack of food.
The charity teamed-up with Conwy County Borough Council to come to the aid of the goats by creating a path of 50 hay bales for the goats to climb back to safety.
The famous Great Orme goat population has roamed wild in the local area for more than a century, and were originally a gift from Queen Victoria.