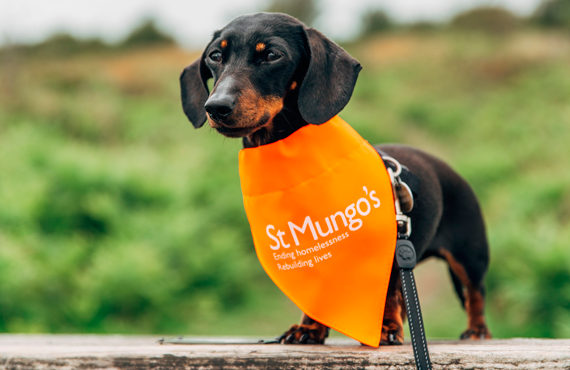 Bun the sausage dog
Homelessness charity St Mungo's is urging dog owners to get active and Take the Lead in helping to end homelessness this summer.
The charity is asking dog owners to walk 26.2 miles – the length of a marathon -with their pets throughout the month of August, in a fundraising challenge being supported by leading brands Lily's Kitchen and the Nationwide Building Society, as well as dog-loving comedian and television presenter Paul O'Grady.
Other celebrity faces taking part include Instagram stars Marcel the Corgi and Bun the sausage dog (pictured) who, along with other participants, are aiming to raise £12,000 and walk a collective total of 4,266 miles – one mile for every person found rough sleeping on a single night in England last year.
As one of the leading homelessness charities in England to accept pets into their hostels, St Mungo's recognises the hugely powerful and emotional support that animals can bring to someone who is sleeping on the streets.
Samantha Crossley, head of marketing at Lily's Kitchen said: "Lily's Kitchen is delighted to support St Mungo's with their Take the Lead Challenge, which highlights the scale of homelessness in the UK today, with 4,266 rough sleepers in England alone."
Visit takethelead.mungos.org for more information.