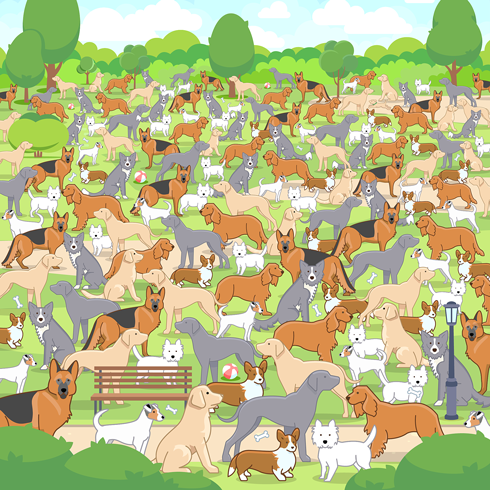 Can you find the puppy among the dogs in the image above? This new brainteaser is apparently making Brits go 'barking' mad, with the average person taking 21.2 seconds to find it.
The graphic has been created by raw and natural pet food business Natures Menu to celebrate National Dog Day on Bank Holiday Monday (August 26).
Craig Taylor, managing director of Natures Menu, said: "As the leading dog and cat food expert, we wanted to celebrate National Dog Day with a bit of fun, by challenging dog lovers with a puzzling mind-muddler.
"The current record set is an impressive 15 seconds, which may take some beating – are you up to the task? Our only tip when completing the puzzle is to not get distracted by any furry friends you may have at home."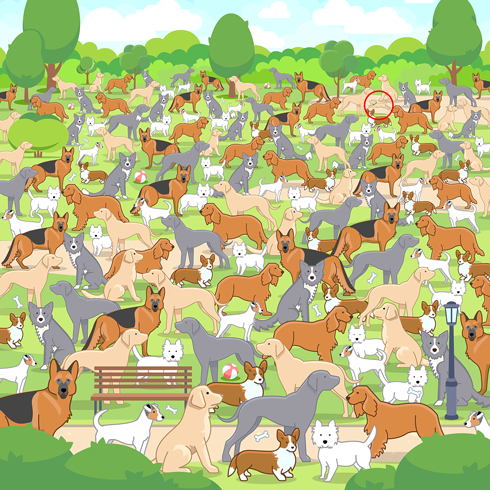 Natures Menu specialises in raw and natural dog food made with fully traceable quality meats and fish, blended vegetables, fruits and healthy carbohydrates, using British suppliers and ethical product sources wherever possible.