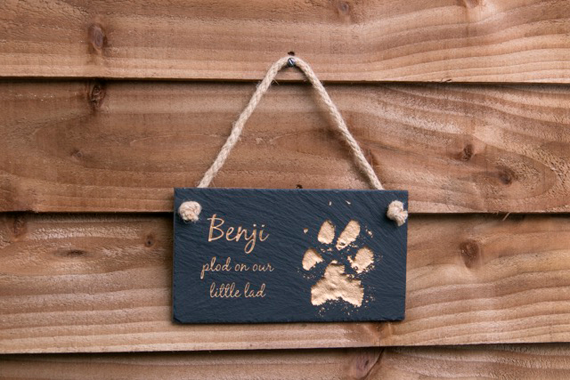 The House Nameplate Company has sponsored Raystede Centre for Animal Welfare.
The company, which already gives its personalised pet memorials to the centre's pet crematorium, will now support the charity with monthly gifts and has even bought a permanent paddling pool for the dog kennels.
Raystede, based in Lewes, East Sussex, was founded in 1952 and rescues, rehomes and provides sanctuary for more than 2,000 animals each year.
The House Nameplate Company has recently unveiled its new range of sandblasted paw prints.
Sales manager Elisha Evison said: "The customer or independent retailer takes the print from either an inkless print on to a card or [it] can be done with a photograph taken of the paw. We are able to then have this put on to the memorials in a choice of four colours and on the variety of materials available in our brochure."