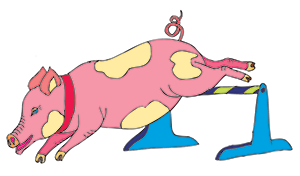 A peckish pig that swallowed a pedometer ended up sparking a fire in its pen.
North Yorkshire Fire and Rescue Service were called to a farm near Bramham, Leeds after copper from the pedometer's batteries reacted with the pig's excrement and dry bedding, reported BBC News.
The pedometers were being used on the pigs to prove they were free-range. No pigs or people were hurt in the fire.