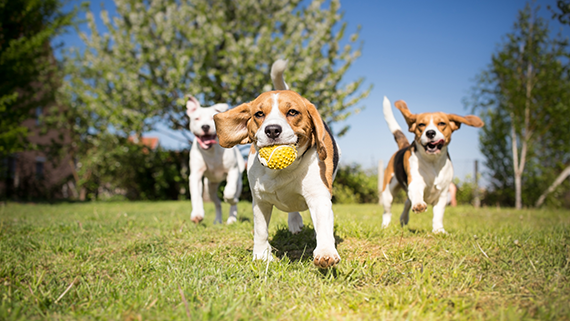 An insurance expert fears pet boarding businesses are being put at risk at a critical turning point in the pandemic due to reduced insurance cover.
Mark Briggs, of animal-related businesses insurance broker Cliverton, warned that catteries and kennels were cutting insurance cover after the industry was 'brought to the brink' by the pandemic and experienced a slower-than-expected recovery.
According to Cliverton data, in Q1 of 2021, kennel and cattery policy volumes dropped by more than eight per cent, but Gross Written Premium (GWP) – the total premium – dropped by nearly a quarter (23%), indicating that those who renewed their policies were renewing at lower levels of cover.
Evidence suggests that the drop in policy volume and level of cover was due to policyholders either closing their business or selling it on or because they were experiencing lower demand than anticipated as restrictions eased.
Mark said: "The boarding industry has experienced an upward battle through the covid-19 pandemic, with business grinding to a halt as a result of stay-at-home orders and travel bans.
"The pandemic brought the industry to the brink and though the vaccine programme roll-out offered hope of a return to normal, policy growth in May was at a slower rate than anticipated.
"Recovery is not what was hoped, prolonging boarding businesses' plight, but we are standing on the precipice of a demand surge, meaning the industry faces a perfect storm.  Fewer businesses will be operating but demand is set to spike due to the 'pandemic puppy boom'.
"Over the coming months, as travel restrictions ease further and the summer holiday season commences, more pet owners will be travelling domestically and internationally – and their pets once again entrusted into the care of catteries and kennels.
"It is understandable that animal-related businesses are cutting costs but this should not mean cutting corners. Companies need to be able to hit the ground running when business picks up – and having the right level of cover and managing risk effectively is imperative if businesses are to not only survive but thrive post-pandemic."
CAMPAIGN
A campaign – named Save Our Catteries and Kennels (SOCKS) – was launched in response to the pressures felt by the industry in lockdown.
Campaigners called for better support from the Government, claiming that the grants and initiatives ringfenced to protect and support those in travel, tourism and hospitality industries were not afforded to the boarding sector, causing significant financial strain and threat of closure for many.
The campaign group, which called for recognition that their service was vital to and reliant on travel – and subsequently severely impacted by the holiday bans, launched a petition to have their predicament heard and debated on in the House of Commons. The petition garnered almost 30,000 signatures.
Mark said: "Established and reputable businesses have dwindled under the weight of financial difficulty, leaving the door open to unsuitable and unscrupulous businesses to take advantage.
"The expected flurry of demand for boarding services may mean that pet owners resort to sub-standard, unregulated – and even unsafe – solutions.
"It is therefore critical that businesses take the steps now to distinguish their company from companies simply cashing in on the puppy boom.
"Just some of the ways businesses can do this is by highlighting their credentials, qualifications, experience, licencing and insurance information on the company website, social media, and marketing materials.
"Seeking reviews and client testimonials, and starting schemes such as refer-a-friend, are also credible ways of retaining and attracting new customers and demonstrating commitment to pets over profit."