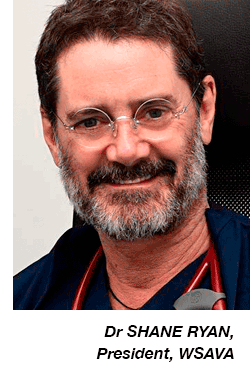 The Purina Institute is to sponsor the World Small Animal Veterinary Association (WSAVA) Future Leader Award.
The award to recognize the contribution of a vet who has graduated within the last ten years will be presented at the WSAVA World Congress in Warsaw, Poland, September 23-26.
The recipient will have contributed significantly to the betterment of companion animals, the veterinary profession and society at large. They are also likely to be active in continuing education, to have a strong record in community service and in bridging the gap between their generation and others.
WSAVA President Dr Shane Ryan said: "WSAVA greatly values our partnership with the Purina Institute. The Institute's continued support allows our committees to share knowledge among our global membership and to develop the educational tools and resources that are helping to transform companion animal veterinary care around the world..
"We are delighted to be partnering with the Purina Institute team during 2020 and we're looking forward to reviewing some inspirational nominations for the WSAVA Future Leader Award later this year."