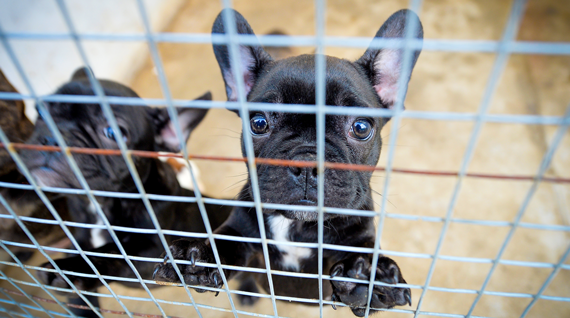 More than a third of puppy owners (34%) didn't do any research before buying their dog, according to data from Dogs Trust's new 'Choosing My Dog' study.
The findings suggest owners could be leaving themselves vulnerable to being scammed or, worse, inadvertently buying puppies smuggled from abroad in atrocious conditions.
Dogs Trust is advising the public how to avoid being ripped off by deceitful dealers or 'dogfished' at a time when demand for dogs in the UK has never been higher and more puppies continue to be illegally imported to meet that demand.
The charity says immediate action is needed from Government to stop 'this abhorrent trade' as current legislation is 'not fit for purpose' with 'every day of Government delay causing more preventable suffering for these innocent puppies'.
The Choosing My Dog study surveyed 2,908 people who bought their puppy in the past seven years to investigate the thought processes and approaches dog owners go through when choosing their pet.
The survey found that, of those who had bought a puppy in the past seven years:
A quarter of people (25%) said they saw their puppy only on the day they took them home, not beforehand – rising to 34% among those who found their puppy through a pet-selling or classified advertising website. Charities like Dogs Trust recommend visiting a dog in their home more than once or, if that isn't possible due to lockdown restrictions, via video chat more than once before making such an important decision.
Over a fifth of people (21%) didn't think it was important to be able to see the puppy with one of its parents, again rising to 34% among those who found their puppy through a pet-selling or classified advertising website. Dogs Trust always recommends seeing a puppy interacting with their mum to make sure you know they haven't been taken from their mum too young.
The charity regularly rescues puppies that have been illegally imported into the UK through its Puppy Pilot scheme. Between the start of lockdown in March and the end of September, the charity rescued 140 puppies that were illegally imported into the country from Central and Eastern Europe.
"These pups were destined to be advertised online as UK-bred dogs for extortionate prices, sold to unsuspecting buyers. If sold, they could have fetched an estimated £266,000 for their puppy smugglers," a spokesman said.