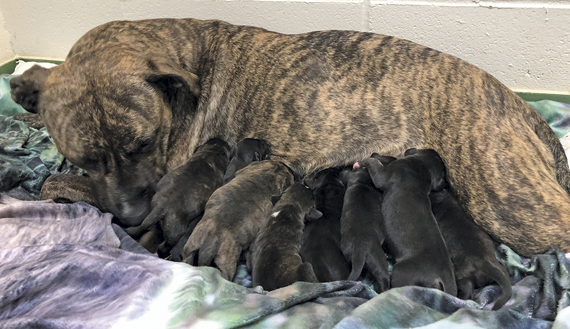 Birmingham Dogs Home has welcomed 10 puppies that were born just in time for the Cricket World Cup and Women's Football World Cup.
The home has five boys and five girls, almost enough to have a side themselves.
The carers have chosen to name the five boys after some of the England's cricket squad – Morgan, Jonny, Woakesy (right), Woody and Roy, and the girls after members of the World Cup team – Millie, Abbie, Leah, Keira and Ellen.