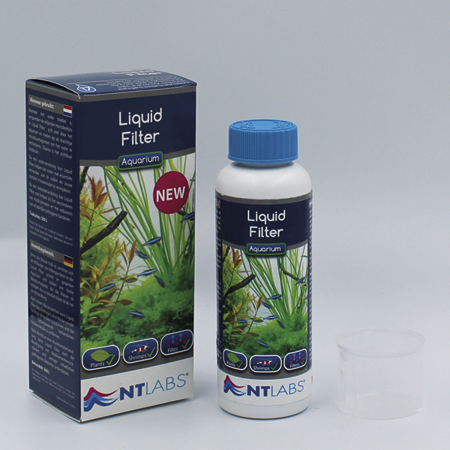 After years of research and development, NT Labs has launched Liquid Filter into its Aquarium Range.
Suitable for both coldwater and tropical aquariums, Liquid Filter contains natural ingredients to clarify aquarium water and remove the build-up of harmful compounds, pathogenic bacteria and odours.
A spokesman said: "When your water gets cloudy, simply add Liquid Filter, and the billions of micro-particles will rapidly disperse throughout the aquarium, acting like powerful magnets to clarify the water, leaving it visibly clearer than before.
"In addition to this, after a water change, Liquid Filter can help to replenish essential minerals to the water and remove heavy metals that are found in tapwater."
Liquid Filter is available in two sizes: 100ml (RRP £5.99) and 250ml (£10.99).
NT Labs is also celebrating after its range of aquarium treatments was named the best range of water treatments in the Practical Fishkeeping Manufacturers Poll 2019.