Veterinary group Whitecross has recruited its 300th team member after a period period of growth.
White Cross Vets has been caring for pets for 84 years, having first opened its doors in Yorkshire in 1937. It now plans to recruit a further 50 people across its 22 practices over the next 12 months.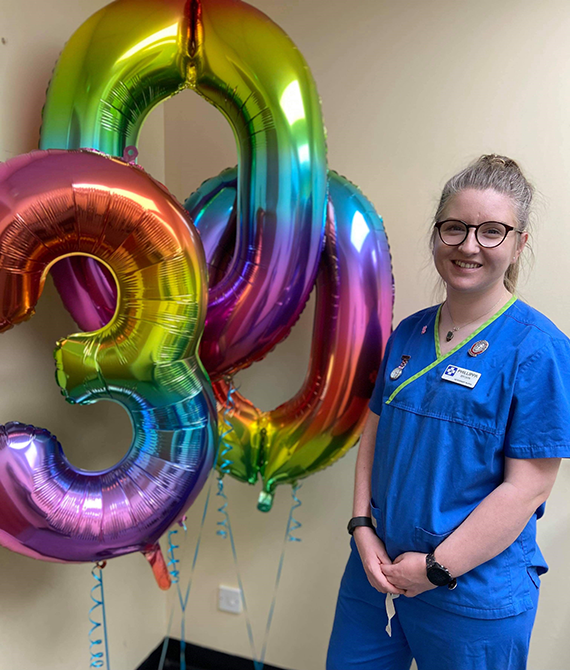 Philippa Brown is the 300th team member, joining White Cross Vets at Wolstanton in Staffordshire as a veterinary nurse at the High Street practice that cares for thousands of local pets.
White Cross Vets' people manager, Hannah Wilkinson, said: "White Cross Vets was originally started by one of the UK's most pioneering female vets. Christine Woods launched her own practice in West Yorkshire after qualifying from Liverpool Veterinary School, and she was elected the first ever female president of the Yorkshire Veterinary Society.
"Christine and her subsequent business partners, Mary Dalby and Pam Braithwaite, would be very proud to know that of our 300 team members, 90% are women.
"Of the 50 jobs we are recruiting for, 10 of those are for graduate vets, and the others range from experienced vets and veterinary nurses to client care co-ordinators and veterinary care assistants."