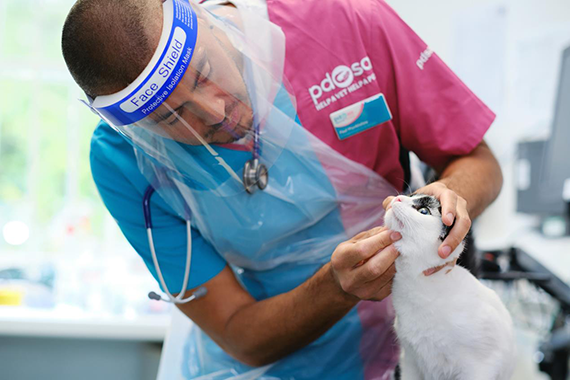 PDSA, the vet charity for pets in need, has carried out 500,000 phone appointments since the start of the first lockdown, as demand for the charity's services has surged due to the ongoing impact of the pandemic.
PDSA vet Paul Manktelow said: "When the first lockdown started looming, it was clear that we needed to drastically adapt the way we worked across our 48 pet hospitals around the UK to help keep everyone safe and help stop the spread of covid-19, while still providing support to desperate pet owners seeking our help.
"Providing remote consults has allowed pets to access the essential veterinary care they need, while freeing up the space and time needed in our pet hospitals to treat the sickest pets and emergencies in a socially distant manner.
"Leading into the first lockdown we started offering our first remote consultations. Within weeks we were delivering around 2,000 phone appointments daily, which has now risen to over 2,300 a day."
Remote consultations have enabled PDSA staff to help all but the most serious cases over the phone, offering advice, and posting out or delivering essential medications. This ensured the charity could keep their vet teams, owners and pets safe while continuing to provide life-saving emergency treatments at its pet hospitals.