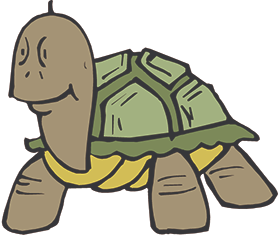 A runaway Hermann's tortoise has finally been found a whole year after he went missing, having travelled just over half a mile at an average speed of only 0.00007mph!
Maxi scaled a 12-inch fence to flee his enclosure but his adventure was finally thwarted when dog walkers spotted him in the middle of a Wiltshire field, reported the Daily Mirror.
Susie Thomas and Linda Rogers came across the 14-year-old tortoise while walking the farm owner's dog – just in time, as Maxi could have been crushed by a tractor.
They took Maxi home and appealed for information on Facebook, eventually finding owner, Ruaidhri Jukes, who lives a mere 0.6 miles away. He told the Mirror: "Maxi has escaped before and been missing for a similar length of time. So, at first, I was confident that he might come back. But just before he came back, I had basically given up hope – then he got found and came back home. It's crazy."