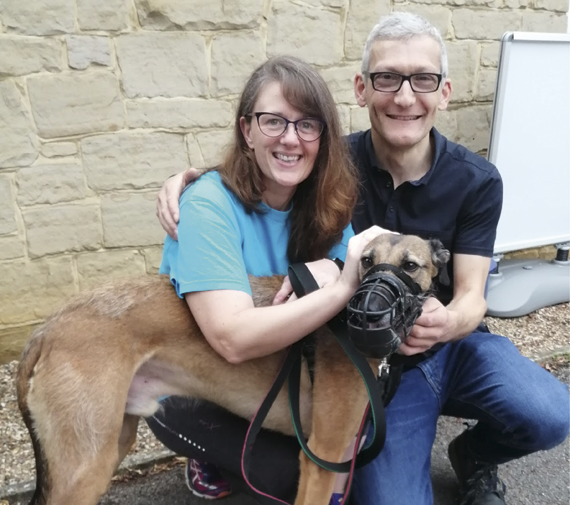 A lurcher that had spent more than a third of its life in kennels has finally found a family – more than 200 miles away.
Joanne Baxter, from Castleford, West Yorkshire, adopted Gary after she saw an appeal on Facebook and made the 217-mile journey to the RSPCA's South Godstone Animal Centre in Surrey to meet him.
Three-year-old Gary had spent 19 months in kennels – and during that time he saw 194 other dogs get rehomed.
New owner Joanne, who lives with her partner and son, said: "I was worried I would be far down the list to adopt him as we live so far away, but I don't think he had had too much interest, so we were invited down to meet him and it went from there.
"He has his spot on the rug where he loves sleeping and he has loved getting out for walks with the family. He certainly knows where the fridge is and has slotted right in with us."
Emily Jefferson, animal care assistant at the centre, said: "This is the best outcome for Gary so we hope he has a long happy life with his new family."