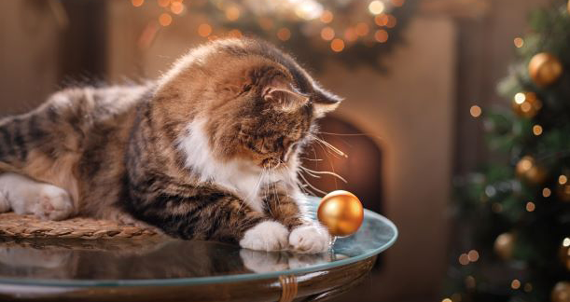 Looking for a great Christmas quiz question or to see where your pet's festive name ranks? Specialist pet insurer Agria Pet Insurance has shared the top 10 Christmassy cat and dog names in the UK.
The leading dog names are 1 Holly, "2 Elsa, "3 Star, "4 Angel, "5 Snowy, 6 Goose, 7 Pudding, 8 Comet, 9 Dasher, 10 Vixen.
Holly is by far the most popular festive dog name, with more than double the number of Hollys compared with Christmas position two, Elsa. Holly and Elsa are both the most popular names among Labrador retrievers.
As it should be, there is only one dog named Rudolph – a cockapoo (hopefully without a red nose) but, confusingly, Agria has two dogs named Santa – a Portuguese water dog and a toy poodle. Finally, there is a single Turkey – yet another Labrador retriever!
The most popular festive cat names in order are Angel, Snowy, Holly, Elsa, Ivy, Star, Goose, Pudding, Comet and Cupid.
As is representative of the cat population of the UK, all top festive names were most popular among moggies. However, ragdolls followed by Maine coons were the next most likely to be named after something festive.