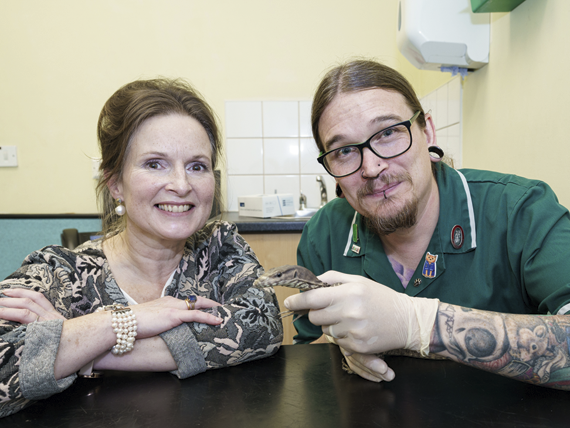 Staff at a Merseyside freight company got the shock of their lives when a 2ft lizard crawled out of a shipment of sandstone from India.
The lizard managed to survive a 4,700-mile journey from Mundra Port to Alexandra Dock in Liverpool in a 20-foot container.
Staff from Freight Logistics watched as the reptile 'coolly' wandered out of the container when they unloaded the cargo in the warehouse.
The juvenile lizard – an Indian monitor that will grow to more than 6ft as an adult – has been called Miracle after defying the odds to survive its journey without being crushed.
Miracle was taken to Rutland House Veterinary Hospital in St Helens, which has a department for exotic species. She will stay in their care until a home can be found for her.