Cheshire Pet, part of IVC Evidensia, has opened a purpose-built cat-only clinic.
The new clinic, in Winterley, Sandbach, is ISFM (International Society of Feline Medicine) accredited and has been awarded its Silver Standard.
The team is headed up by RCVS Advanced Feline Medicine Practitioner Laura Atkinson supported by Cat Advocate nurses, Cathy Ball and Ros Newton.
To help promote calmness, all of the consult rooms have windows, allowing the cat to be distracted by what is going on outside, and the waiting area, consultation rooms and ward are all designed with a nervous cat in mind with a calm and quiet atmosphere.
Being completely dog-free helps promote relaxation and pheromone diffusers constantly release feline-friendly pheromones to continue to reduce stress. The services on offer are for all breeds of cat, from routine care to nutritional advice, nurse clinics, ultrasound and everything in between.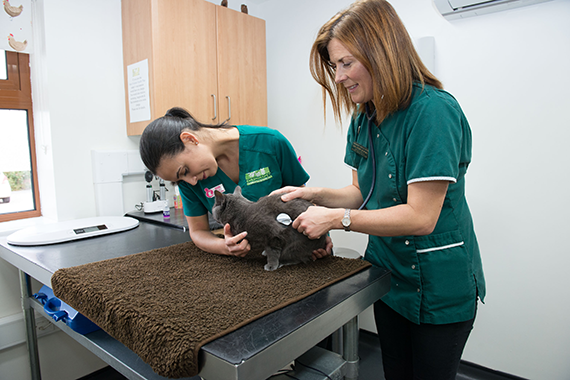 Advanced Feline Medicine Practitioner, Laura Atkinson, who is heading up the clinic and Cat Advocate nurse Cathy Ball