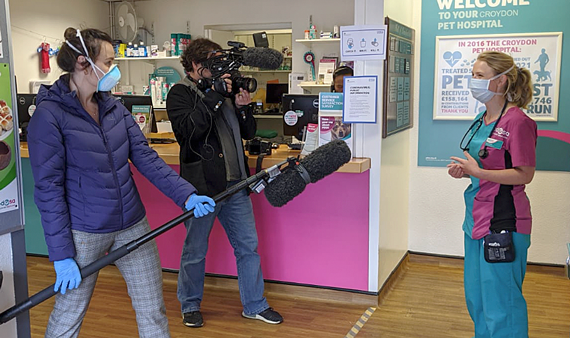 A PDSA vet is set to star in a new TV show following essential workers operating during the coronavirus lockdown.
The Channel 4 programme 'Britain's Unsung Heroes' airs tonight (Thursday May 27) at 9pm. It will feature Hermione Hillen, 26, at the PDSA's Pet Hospital in Croydon, south London.
The show follows the work of Hermione and team as they run an emergency-only service to ensure sick pets continue to receive life-saving care during the pandemic.
Hermione studied at the Royal Veterinary College, graduating in 2017. For the last two years she has worked for the PDSA in Croydon, providing free and reduced-cost veterinary care and treatment to pets in need.
She said: "The coronavirus crisis has had a huge impact on us as vets but world keeps on turning. Pets still get sick or injured and their owners rely on us to be there to help prevent pain and suffering.
"The show offers an opportunity to see what an important role PDSA plays in keeping pets safe and healthy across the UK."
Find out more about the show at www.pdsa.org.uk/britains-unsung-heroes