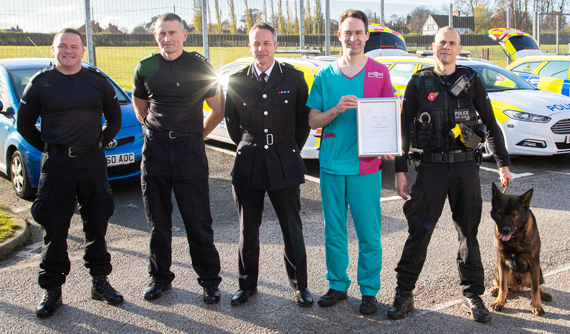 A hero police dog is being honoured by the PDSA after it sustained life-threatening injuries tackling an armed criminal while on duty.
Axle, a seven-year-old German shepherd, attended a presentation in his honour at Derbyshire Police headquarters in Ripley with his handler, PC Dean Allen.
Axle and Dean were called last year to help apprehend a man who was armed with a hammer and knife. He smashed the windows of a police vehicle and tried to assault the officer inside, before running from the area. He was eventually cornered in woodland by Axle, who was stabbed three times during the incident.
The dog was rushed to the vet where he received emergency treatment for wounds to his neck and body and, after an operation, he returned home. He has since re-joined Dean at work.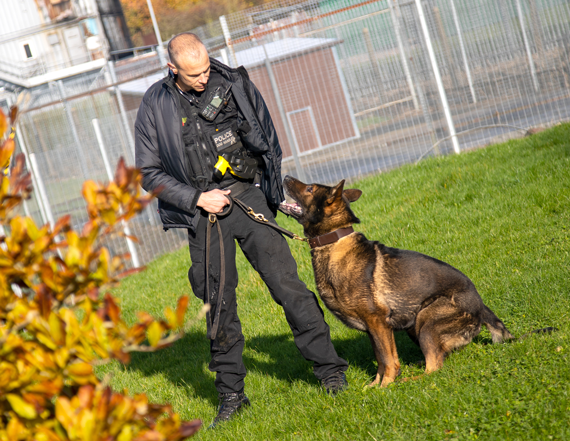 Dean said: "I couldn't be prouder of Axle…I was worried he wouldn't make it after that night so to see him not only make a full recovery, but return to duty as well, shows how special he is. It is a real honour to see him receive this award."
The charity's area manager, Robert Haselgrove, presented the award.