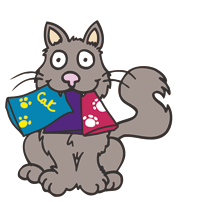 An elderly family pet has turned cat burglar and been setting out on missions to steal sachets of food.
Tammy (13) has been amazing owner Tara Harris by bringing back the packets to their home in Long Sutton, Lincolnshire, according to Spalding Today.
She pierces them with her teeth and has usually eaten some by the time she gets home, finishing them off by ripping them up to get the last of the food out.
Although amused by the incidents, Tara told Spalding Today that she wanted to apologise to the owner of the stolen pet food pouches.
"I am truly sorry for the manners of my elderly cat," she said. "I'm guessing these pouches are probably stored outside and that is how she is managing to get hold of them.
"I obviously cannot tell her not to but I would sincerely like to apologise for her!
"I promise I do feed her and she cannot be hungry – she must enjoy the thrill of stealing!"
Tara said that in her younger days, Tammy would bring home pigeons and once a live frog.