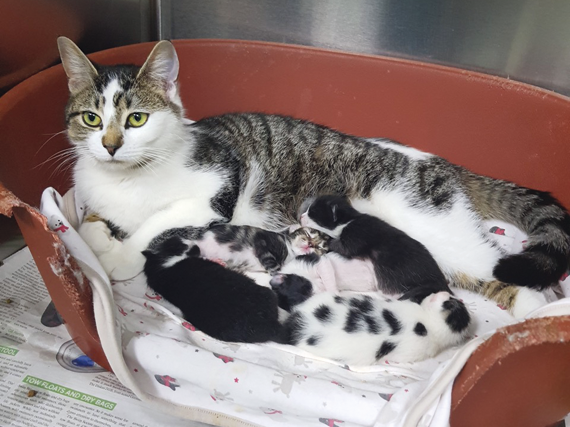 A pregnant cat that had its back leg stuck on a metal fence has been rescued.
The tabby and white cat was found by a member of the public, in Wolverhampton, West Midlands, who called out the RSPCA.
The metal spike in the fence had punctured the cats' toes and left her dangling from the fence by her back leg. The cat, who has been named Maggie, was taken to RSPCA Birmingham Animal Hospital for treatment on the puncture wound to her paw and, a couple of days later, gave birth to a litter.