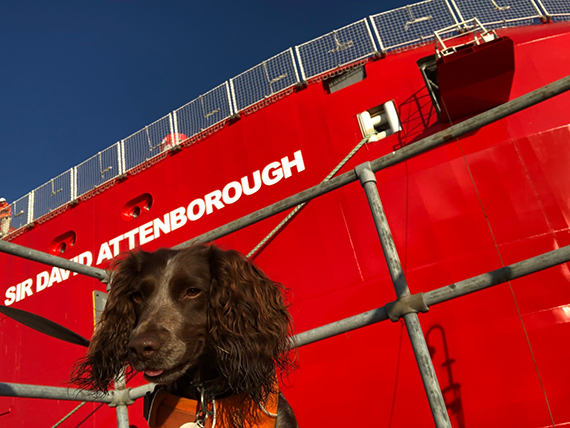 One of the world's most advanced polar research vessels, the RRS Sir David Attenborough, has enlisted the help of Conservation K9 Consultancy's four legged friends, to keep the ship rodent-free.
The research ship is bound for South Georgia where its population of ground nesting birds was once devastated by an infestation of rats that arrived on the island via whaling ships, however the area is once again rodent-free and it must stay that way.
Conservation K9 Consultancy operates a team of the only dogs certified by Working Dogs for Conservation in the UK. Their animals are highly trained to sniff and detect any rodent presence on ships, ensuring that rats cannot re-infest protected areas.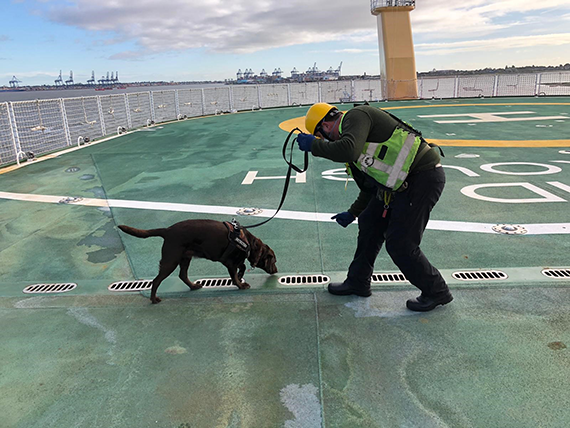 The dogs are accustomed to working in unusual environments