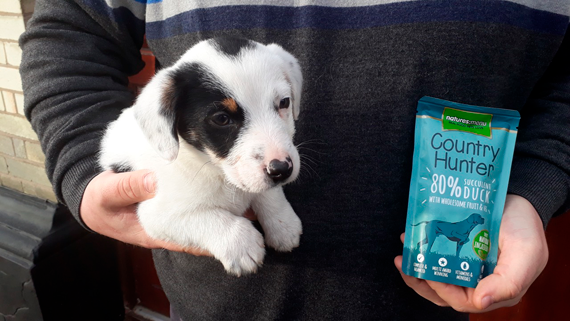 Natures Menu has given more than 1,600 pouches of its Country Hunter dog food to two charities that support dogs in need.
Dogs on the Streets, run by volunteers, supports dogs belonging to the homeless community. It provides food, new harnesses and leads, plus training and grooming sessions. It also has a fully equipped mobile vet surgery vehicle.
The charity has stations in London, Birmingham, Oxford and various other locations around the UK.
The Norwich Foodbank has given out more than 11,000 three-day-supply parcels to local individuals and families over the last 12 months. For local residents with pets, the Foodbank has included Natures Menu products in the parcels.
Natures Menu managing director James Langan said: "As a company that specialises in quality raw and natural pet food, we understand the importance that wholesome food can have on a pet.
"By supporting such a worthwhile cause, we can help more dogs receive the food they need to thrive."