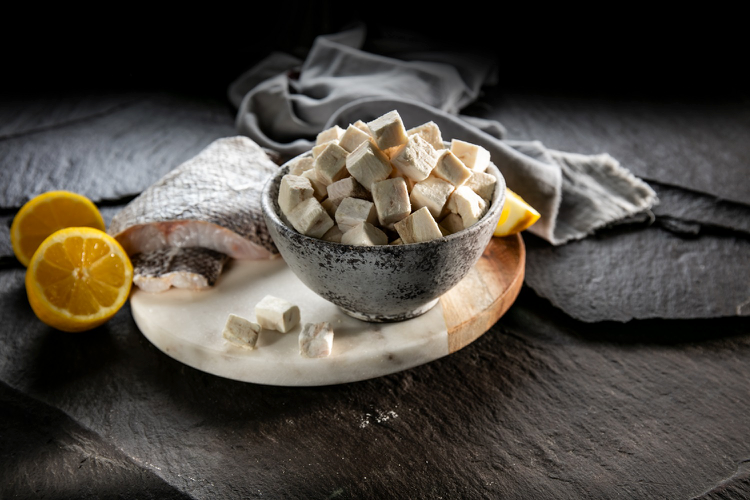 A surge in pet ownership during 2020 has led to more owners demanding top quality and alternative pet food, according to one manufacturer.
Customers are turning in large numbers from standard pet food ingredients to alternatives such as the seafood hoki, according to pet food developers at European Freeze Dry.
Sarah Lacey, who leads the company's pet food development arm, said a combination of new pet owners in 2020 coupled with extra awareness of pet's diets had led to the increased demand.
"Modern pet owners require only the best ingredients for their faithful friends," she said. "In days gone by, a high street pet food that was bought in bulk would have sufficed, but nowadays owners are much more concerned with the quality of food that they are putting into their pet's bowl.
"Where more common fish such as cod used to be the king of pet food, a demand for additional benefits from fish such as hoki are now leading the way from a new generation of pet owners.
"Owners are turning to omega 3 fatty acids, which can improve brain development, improve immune systems and boost the health of key organs for their pets.
"In addition, owners are turning to high quality cuts of meats such as chicken and beef to feed to their pets, while cubes of cheese are proving a popular treat for well-behaved dogs."
TREATS
Hoki, which is a white fish traditionally found in Oceanic waters around Australia and New Zealand, makes up European Freeze Dry's range of standard seafood products for pet treats, in addition to cod, shrimp and tuna.
A recent survey showed a growth in pet ownership across the UK during 2020 as a result of the coronavirus pandemic, with 41% of owners saying they had acquired a new pet during lockdown.
Sarah added: "The quality of some pet food these days is now so high that it could be safe to eat by humans, and it is much more common for human, as well as animals, to lead the way in product testing."
European Freeze Dry supplies human-grade dog and cat food to manufacturers throughout Europe and across the world. Its technology allows pet food to remain stable and nutritious at room temperature for several years, Sarah says, allowing owners to store food in cupboards or pantries without fear of it spoiling.
The freeze drying process takes places at the company's factories at Preston, Lancashire and in Denmark, where moisture is slowly removed from frozen ingredients to leave a natural dried product, which retains the flavour and nutritional benefits as the original product.
In addition to processing fish, meats, fruits and vegetables, European Freeze Dry can also freeze dry whole meals to be stored at room temperature for up to 25 years, in addition to offering bespoke drying for a range of NPD challenges.