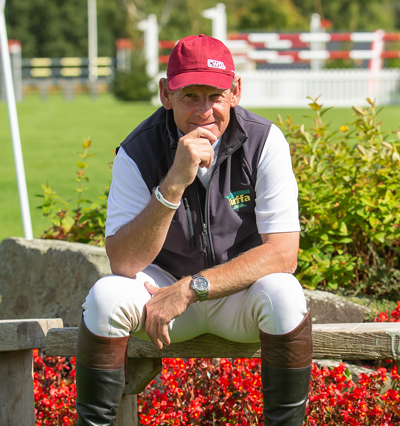 British show jumping star Tim Stockdale – picture courtesy of Julian Portch
A team from equine nutrition specialist Science Supplements is competing in a five-mile relay race in memory of British showjumping star Tim Stockdale.
The team of 10, captained by the company's nutrition advisor, Connie Dale, includes showjumpers Will and Ollie Fletcher, vet Louisa Taylor, sales director Zelina Coffey, nutrition advisor Ellie Holder, head of production Nathan Archer, commercial director Vicky Mitson, US general manager Ryan Mulligan and group director David Mitson.
Science Supplements is the title sponsor of the All England Jumping Championships at Hickstead, in West Sussex, in September.
By taking part in the 10 for Tim relay, the company said it would raise at least £2,500 (£250 per runner), which would go towards The Tim Stockdale Foundation, established to give support to young people competing in the three sports Tim loved – cricket, equestrianism and golf.
The 10 for Tim race will be held at Hickstead's Longines Royal International Horse Show on July 27.