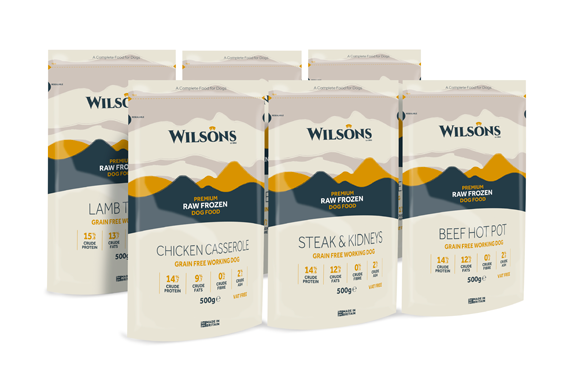 Wilsons Pet Food, a Perthshire-based company that can trace its heritage back well over a 150 years, is to launch a raw frozen range to the trade at PATS Telford.
Wilsons Raw Frozen Range will be available in choice of standard varieties – Beef Hotpot, Salmon Medley, Pork Casserole, Lamb Tagine, Chicken and Vegetables and Turkey Dinner.
Each recipe contains a range of human grade meat or fish and vegetables, sourced locally where possible. Additional recipes will be added throughout the year to reflect Scottish seasonal produce, including key ingredients such as venison and pheasant.
Wilsons Raw Frozen Range comes in 500g pouches, which can be resealed once defrosted and stored in the fridge.