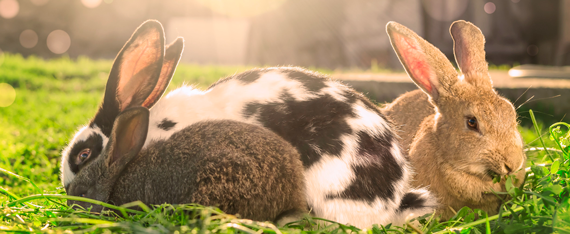 Burgess Pet Care has launched an online resource to increase awareness around rabbit welfare.
Called the Burgess Excel Bunny Base, it is an online, moderated community for rabbit owners. Members – known as bunny operatives – can share their tips and information on rabbit welfare and ownership in the group, helping to address key issues facing rabbits ownership in the UK.
The PDSA's Animal Wellbeing (PAW) 2019 report found 26% of rabbits aren't provided hay as their main food source, 25% are kept in inadequate housing and 21% are fed harmful muesli foods as part of their main diet.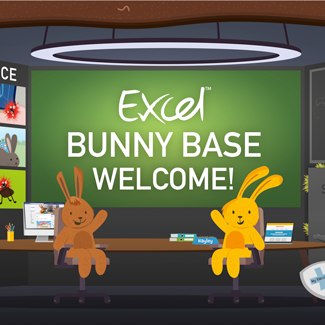 All discussions in the Excel Bunny Base are fully moderated, so rabbit owners are encouraged to ask questions to other members in the group knowing they'll be provided with accurate information.
Holly Ackroyd, senior brand manager at Burgess Pet Care said: "Rabbits are one of the UK's most misunderstood animals. The launch of the Excel Bunny Base is part of our continued commitment to improving the health and wellbeing of these amazing animals by creating an environment where passionate rabbit owners can share their top tips to help others improve the levels of care they are providing for their rabbits..
IMPORTANT
"With more than 650 active members in the group since its inception, discussions on topics around the importance of providing high quality feeding hay, how to create the best environment for rabbits and why muesli foods are harmful have already helped to educate rabbit owners.
"Conversations and discussions such as these are an incredibly important part of addressing knowledge gaps amongst rabbit owners and we look forward to seeing these topics expand as the group grows bigger."
In addition to supporting the UK's rabbit owners, Burgess Pet Care has also announced enhanced support for UK rescue centres, following the launch of its Rescue Friends initiative.
RESCUE CENTRE

Each month, Burgess will ask members of the public on its Facebook page to nominate a rescue centre to receive a donation of free Burgess Pet Care products. Three rescue centres will be chosen and donations will be hand delivered by a member of the Burgess team as thanks for their hard work..
Charlotte Mews, charities manager at Burgess Pet Care said: "We're always looking for exciting new ways to give back to rescue centres, many of which work tirelessly to provide better lives for pets. With so many rescue centres out there, we want to make sure the rescues that are going above and beyond are being rewarded for their hard work.
"Allowing members of the public to nominate a rescue centre provides an opportunity for smaller rescues to get the attention and recognition they deserve.".
Anyone interested in nominating a rescue centre to be a Burgess Rescue Friend should follow Burgess Pet Care on Facebook. Rabbit owners interested in joining the Excel Bunny Base should search Excel Bunny Base on Facebook..