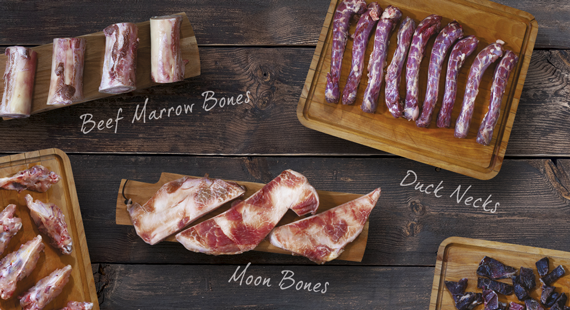 Benyfit Natural, part of the RPFC Group, is introducing a new series of raw bones to complement the complete meals in its raw dog food range.
The Bones range consists of eight new products and will be available to trade and customers from next Monday (May 4).
* Moon Bone 500g: beef cartilage from the shoulder joint. Ideal for tough chewers
* Beef Chunks 1kg: raw meaty chunks made from human-grade meat
* Ox Heart Chunks 1kg: packed with super nutrients
* Marrow Bones 750g: raw and meaty for serious chewers
* Goose Necks 1kg: soft, consisting of bone, cartilage and connective tissue
* Duck Necks 1kg: a combination of textures and high in protein
* Duck Wings 1kg: little soft raw snacks
* Turkey Necks 1kg: bone, cartilage and connective tissue, all in one treat
* Chicken Carcass 1kg: crunchy, low fat and high protein.
The fresh frozen Benyfit Natural Bones range is ethically sourced in the UK from Defra-approved farms and is free from artificial colours, flavours and preservatives.
The makers say raw bones have many benefits for dogs: the chewing action is calming and keeps the brain busy while the bone is good for cleaning teeth, massaging gums and helping to keep breath fresher.
Dogs should never be left unsupervised when eating raw bones, however, and Benyfit would never recommend feeding cooked bones.
Health precautions need to be observed as with all raw dog food, the company says, and it advises hand-washing after handling raw and uncooked food. Any uneaten material should be disposed of 24 hours after defrosting.