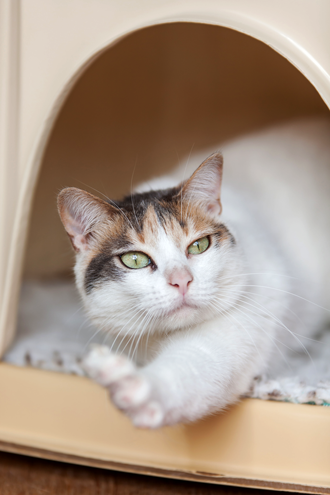 The Pet Industry Federation has been working on a number of initiatives to help its commercial boarding members comply with the new Animal Activities Licensing regulations.
PIF welcomes the new regulations and their intention to raise standards in the pet industry, however, some concern exists over the higher standards required for kennels and catteries, which make it difficult for them to access the higher star ratings. The Federation believes there should be a level playing field between what is required for the different types of licensed boarding activities, so that standards are not compromised – and profits do not come before welfare.
Nigel Baker, PIF CEO, said: "Many kennels and catteries have invested huge sums of money to improve their facilities, but are only able to reach lower star ratings because of the imbalance between the number of optional and mandatory higher standards in the guidance. In addition, kennels and catteries are subject to two sets of guidance, with their overall star rating determined by the lower rating obtained by either licensed activity.
"For the higher standards to work and reach the overall objective of improved animal welfare, they need to be both commercially viable and aspirational, and not wholly unachievable. It may not be possible for businesses to achieve some higher standards without a rebuild, which could require planning permission and a large capital investment. With the changes to the home boarding guidance, home boarding businesses are still able to achieve a high star rating in a domestic environment without a large capital investment."

POSITIVE
Through its work with the Canine & Feline Sector Group PIF says it has managed to make some guidance changes that will have a positive effect on the kennel and cattery sector:
– Higher standard unit sizes for catteries can now include raised platforms
– The minimum temperature in kennels and catteries can be 'in some part' rather than ambient
– The need for an attached kennel run has been removed – as long as the kennel can offer at least four opportunities for taking the dogs out of the unit.
In addition, PIF has developed a range of regulated Level 2 and Level 3 qualifications, as well as online courses such as canine first-aid and behaviour to help business meet the training obligations of the new licensing regulations. Discounts on these qualifications are available to its members.
The Ofqual regulated qualifications include:
– Pearsons BTEC Level 3 – Pet Services Qualification
– City & Guilds Level 2 Certificate of Technical Competence in Animal Health, Husbandry and Handling (Canine Unit)
– City & Guilds Level 2 Certificate of Technical Competence in Animal Health, Husbandry and Handling (Feline Unit).
PIF members additionally gain access to templates, policies, advice and help on licensing issues.
The Pet Industry Federation will be attending PATS Sandown on Sunday and Monday, where it will be delivering a seminar on both days on the new Animal Activities Licensing regulations.
And new members signing up for membership at the show will receive a free bottle of bubbly and chocolate, and visitors to the stand will also be able to sample chocolate, thanks to PIF's partnership with the Gourmet Chocolate Pizza Company.
There will also be the opportunity to find out about PIF's latest member benefit, PIF Print.
Alexandra Baker, PIF's marketing communications manager, said: "There's lots going on for us at the show this year and we are really looking forward to meeting and talking to members, prospective members and colleagues from the industry at Sandown."