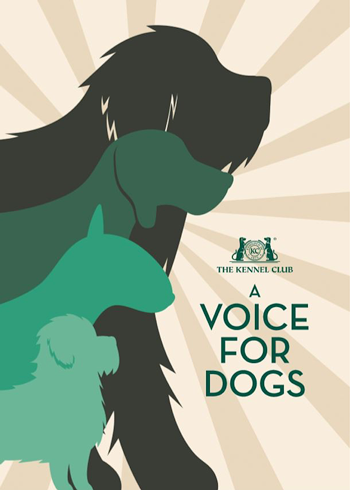 Ahead of the General Election on Thursday (December 12), the new Kennel Club manifesto, 'A Voice for Dogs', calls on the incoming government to reshape the laws surrounding dog welfare and provide stronger support to their owners.
The wide-ranging, nine-point plan highlights the key issues facing dogs and their owners, and details the legislative changes and measures the Kennel Club says are needed to deliver far greater protection for dogs across the UK.
The manifesto refers to the commitments made by the previous government, after ongoing campaigning by the Kennel Club against the use of electronic collars. After widespread cross-party support and a public consultation, the previous government announced its intention to ban these devices. However, as a result of a High Court legal challenge, which was recently dismissed, this legislation was unable to be introduced before the early dissolution of parliament. With the next government equipped to introduce the ban, the Kennel Club wants to see this implemented without any further delay.
RESPONSIBLE BREEDING
The manifesto also places an emphasis on encouraging responsible dog breeding. The Kennel Club says currently many trustworthy, low-volume home breeders are being deterred from breeding altogether, leaving a void in the market that is likely to be exploited by puppy farmers. It, therefore, recommends removing the burdensome 'business test' for breeders who breed one or two litters a year as well as simplifying the steps that breeders of three or four litters need to take in order to get a licence.
Empowering owners and their ability to exercise their dogs safely and responsibly is also addressed in the manifesto. The Kennel Club is calling on the government to require local authorities to ensure dog walkers have access to suitable land to exercise their dogs as well as to amend the law to allow owners to challenge the validity of restrictive Public Spaces Protection Orders.
Holly Conway, head of public affairs, said: "Our manifesto highlights the strides that the Kennel Club has made so far in giving a voice to dogs, but most importantly all that still needs to be achieved.
"Prior to the election being called, we welcomed firm commitments concerning shock collars and animal cruelty sentences, and it has been incredibly disappointing that these have been halted. We look forward to working with an incoming government to ensure these previous obligations are prioritised and that further measures are put in place to protect the welfare of dogs."