The Kennel Club has welcomed government plans announced to introduce a specific criminal offence for those who steal dogs.
Set out to be included within the Animal Welfare (Kept Animals) Bill, the new law will see dog theft criminals face up to five years in prison. This follows a successful campaign from the organisation lobbying for stronger sentencing and better data collection on the devastating crime.
Currently, sentencing places undue weighting on the monetary value of a dog rather than giving sufficient weight to the emotional impact of the crime, meaning it is often treated in the same way as the theft of a laptop or mobile phone.
The Kennel Club has long campaigned on the issue of pet theft, lobbying for sentencing to recognise the emotional value of a dog and for better reporting and recording from officials so that underlying causes of dog theft can be tackled, and provided evidence as such to the government's Pet Theft Taskforce, formed in May this year.
The Kennel Club's Paw and Order campaign, launched last summer to urge action from the Taskforce, subsequently illustrated the need for reform and spurred thousands of dog lovers across the UK to write to their MP.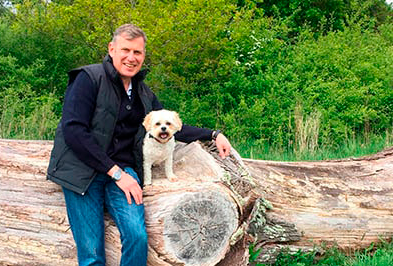 Mark Beazley, chief executive at The Kennel Club, commented: "We wholeheartedly welcome this next step from the government, introducing a new and specific offence to tackle pet theft, and highly commend the hard and persistent work of every organisation who has been raising awareness of this issue and calling for action for many years.
"This is a win that can help to deliver justice to both the poor dogs and families victim to this devastating crime, and we hope that this amendment moves swiftly through parliament, to protect the nation's much-loved pets."