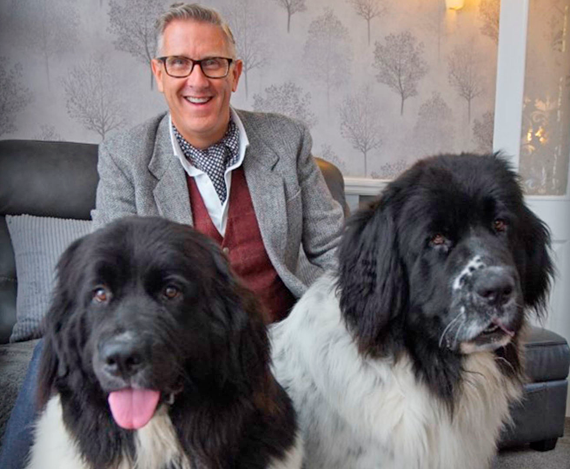 A new series of Dogs Behaving (Very) Badly will be hitting TV screens next month on Channel 5.
It will be the fourth series of the popular pet programme following a ratings hit for the third series, which attracted a total of 10 million viewers across the run.
The new series will see master dog trainer Graeme Hall travelling the country helping some of the UK's most desperate owners regain control of their naughty dogs, giving them his no-nonsense advice, easy to follow training techniques, and long-lasting fixes.
In the first episode of the new series, two Newfoundlands, who should be at the heart of a family, are instead scaring them away. Grandparents Dawn and Gordon wanted to do right by rescue dogs Simon and Panda – but this delinquent duo is doing nothing but wrong by them. Whenever the family come over, they're met by this fearsome pair and scared off before they even cross the threshold. Will Graeme be able to tame these bear-like dogs?
Armed with over 14 "¯years of "¯training, "¯Graeme "¯has "¯certainly been put to the test "¯by "¯training "¯over "¯5,000 "¯dogs "¯of all breeds and sizes as well as "¯their owners. "¯
Unusually for a dog trainer, "¯Graeme "¯didn't have a dog of his own until his 40s and came into dog training relatively late in life. However, "¯by "¯getting the problem fixed quickly "¯and getting it right first time, "¯he has gained "¯a unique reputation within his profession. "¯
With "¯his "¯specific "¯approach "¯of "¯combining knowledge and understanding, "¯he "¯gets "¯the results "¯the owners "¯want for "¯their "¯dogs