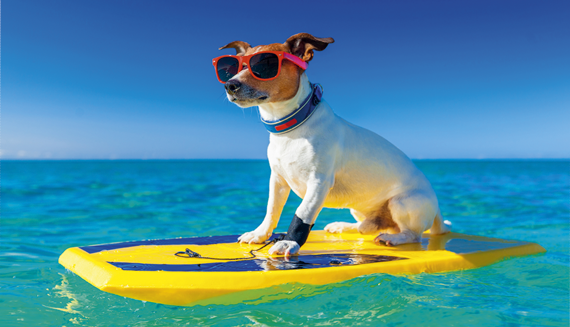 The UK's largest membership body for the veterinary profession is calling on the Government to set out changes to pet travel rules as soon as possible, to help vets manage demand from pet owners.
The British Veterinary Association, which represents more than 18,000 vets across the UK, said owners might have to consult their vet at least four months ahead of trips to ensure that their cat, dog or ferret has had all the necessary vaccines, checks and documentation issued ahead of travel after the end of the transition period.
From January 1 next year, requirements may change depending on whether the UK is granted Part 1 or Part 2 listed status or if it is unlisted.
WARNING
Speaking to the Today Programme on Radio 4 BVA President Daniella Dos Santos warned: "In order for owners to take their pets abroad, they need to start thinking about it now.
"If we end up being an unlisted country, cats, dogs and ferrets need to have a rabies vaccine. We then need to wait 30 days and take a blood test, then provided the test comes back as a positive titre result you then have to wait three months from the date of sampling to be able to travel freely.
"In all, that's a four-month leeway period. If you are thinking of travelling after the transition period ends, I would suggest that you need to speak to your vet soon."
In a Part 1 or Part 2 scenario, pets would need to be vaccinated against rabies at least 21 days ahead of travel and have tapeworm treatment if required. A Part 2 scenario would also require for an Animal Health Certificate to be issued no more than ten days ahead of each time you travel.
The Government guidance on pet travel to Europe from 1 January 2021 is available at: www.gov.uk/guidance/pet-travel-to-europe-after-brexit