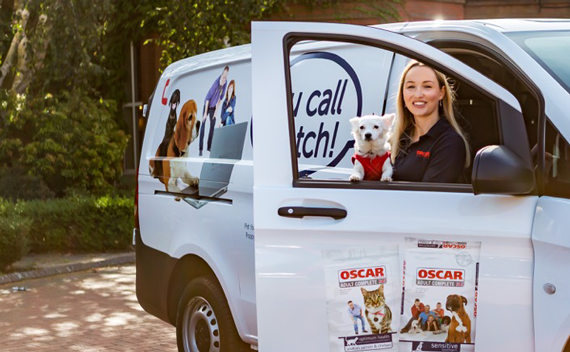 Today (Friday) is Bring Your Dog To Work Day, an annual nationwide event that raises money for charities dedicated to making a difference to the welfare of dogs.
Established in 2014 by ethical pet product company Hownd, the event unites pets and their owners for a fun day at work together!
Thousands of businesses and dog owners will be joining in and the organisers say this year, the charities need your support more than ever.
Mobile pet food franchise Oscar says as a pet food nutritional advisor you can bring your dog to work every day. Oscar Pet Foods delivers a wide range of foods for all lifestages, direct to the door, as well as health and wellness products and services.
ADVICE
Its free helpline service also provides behavioural and nutritional advice, helping thousands of customers solve their pets' dietary problems and behavioural issues.
"A career opportunity with Oscar opens a whole new way of life," a spokesman said. "The convenience of working from home combined with the reward of delivering a quality product to a very satisfied customer offers a great future that is supported and secure. Most importantly, it gives you flexibility for quality time to spend with your pet."
Poppy Devlin, from Oscar Pet Foods Norfolk, said: "When I heard I could spend my days meeting dogs whilst running my own business with the help of Oscar, it was too good an opportunity to miss. My two dogs, Bella and Ziggy, are a huge part of my life so I know how important your pets are to you."