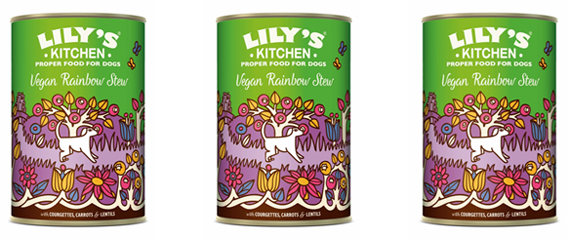 Premium natural pet food brand, Lily's Kitchen is now available to pet owners across China thanks to a major distribution agreement with specialist Penefit International.
Already the UK's fastest-growing pet food brand, London-based Lily's Kitchen is targeting China's rapidly growing $5bn pet food market, using the word-of-mouth power of social media platforms such as WeChat to reach and engage more pet 'parents' in the country.
The company, which expects to achieve more than £1.5m in sales in the region in by the end of the financial year, is embracing a combination of online sales through major platforms such as Tmall as well as jd.com. With sales live since June 2020, the Chinese market is expected to become one of the main export markets for Lily's Kitchen – with particularly strong demand for its natural cat food products.
BIG STEP
Thomas Bayel, international sales director at Lily's Kitchen, said: "After a series of successful launches and collaborations in 2020, China is the next big step on the path to becoming one of the biggest natural, premium pet food brands in the world. By working with the best full-service local distributors and spreading awareness through word-of-mouth, sales are already growing at a rapid pace after just a few months…
"As in previous markets, our colourful, creative packaging is proving to have strong appeal, helping establish our brand as the go-to for pet parents in China who want to feed their cats and dogs proper, healthy food."
China has now become a key focus for the company's export strategy. This milestone follows a series of ground-breaking deals in Europe this year, including with distributor Eldorado in the Nordics, Maravet in Romania, Laboratoire Agecom in France, Van der Meer in The Netherlands, and Hega in Germany, as well as increased distribution with Fressnapf in Germany and Switzerland.
Lily's Kitchen is now available throughout Europe and in the Middle East and Far eastern Asian countries such as Japan, Singapore and South Korea.