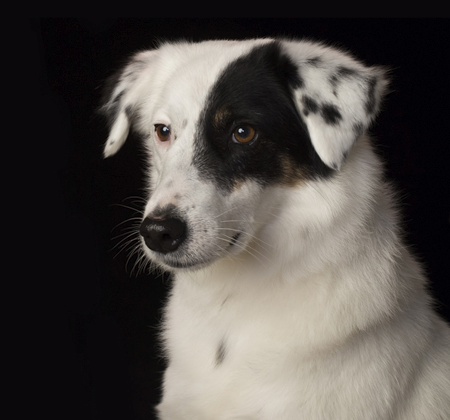 A Romanian rescue dog has been recognised with the Mirror's Animal Hero Rescue Award.
Fleur was found on the streets of Bucharest, where she was fighting for her life after a spaying operation went wrong. After UK-based charity Valgrays Border Collie Rescue organised for her to have an operation to fix the damage, she was adopted by British couple Andrew and Wendy Morris.
Three weeks after arriving in the UK, Fleur collapsed and the local vet discovered she had rotten, dead intestines and sepsis.
Fleur was operated on immediately to remove more than 60cm of her intestines and she was given only a one per cent  chance of recovery.
Despite this, after three vets, five hours of pioneering surgery and two weeks in intensive care, she survived.
Since making a full recovery, Fleur has become an ambassador for rescue dogs, become Scruffts Best Rescue Finalist in 2017, taken part in a Channel 4 documentary and been a finalist in the Charity Film Awards after her story was made into a short film.
Wendy, Fleur's owner, said: "We're absolutely delighted that Fleur has been awarded this recognition.
"Fleur is a happy girl, living life to the full. She has taught us that we shouldn't ever give up.
"With the help of many people, she is a symbol of hope that for some dogs at least there can be a different life."