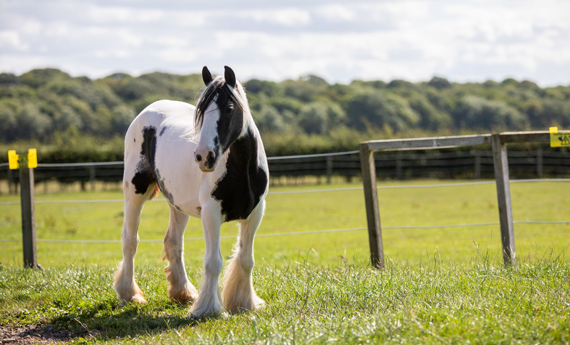 Staff and ponies at World Horse Welfare's four Rescue and Rehoming Centres in Aberdeenshire, Lancashire, Norfolk and Somerset can't wait to welcome visitors back when they reopen this Wednesday (August 18) after more than a year closed to the public.
A new, easy-to-use ticket booking system has been launched to manage numbers of people visiting and to keep both staff and visitors safe. Tickets can be booked on the individual farm pages at https://www.worldhorsewelfare.org/visit-us
Zoe Clifford, from Penny Farm, near Blackpool, said: "Come and see what we have been doing and find out about the horses and ponies that are here "¯- each has a different story to tell. We said that there would be celebrations here when we finally reopened and, after having to reschedule a number of times, we really are going to mark the occasion!" "¯ "¯
With the impact of Covid-19 causing a 20% decline in income, the charity is introducing a small charge for visiting the centres at Hall Farm, Belwade Farm and Glenda Spooner Farm to help support the visitor facilities. The charge for a general visit is £3 each, with children under five free. Entry to Penny Farm remains free, but tickets still need to be pre-booked.
Check the website (www.worldhorsewelfare.org/visit-us) or individual farm social media accounts for details of opening days and times as they vary across the farms.