Pedigree Wholesale has reassured customers that it is doing everything possible to minimise the disruption to deliveries caused by delays at ports.
With global transport problems escalating in recent weeks, UK pet care companies have faced hold-ups in the arrival of vital products and materials.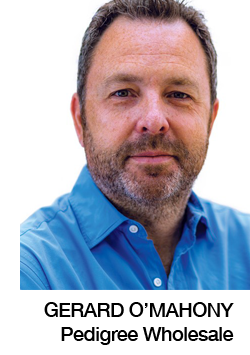 Gerard O'Mahony, commercial director at Pedigree Wholesale, said: "We started planning the BREXIT impact early in the year anticipating that there would be delays at British ports. The added impact of covid-19, which has driven erratic demand, exacerbated the congestion at ports, and increased costs for international transport and freight has meant that this is worse than we expected.
"However, I'm pleased to say we started building stocks a few months ago, stocking up on key lines to ensure supply to our customers are affected a little as possible.
"Since Q3 (third quarter) we've been on the receiving end of shortages from suppliers that rely on their global supply chain. A lot of our Christmas stock came in late, leading us to delay our deliveries to customers.
"We're working very closely with our supplier partners to bring in stock earlier where we can, and have increased our buffer levels on products that come in from overseas to minimise disruption throughout of stocks as much as we can.
"That said, we do know that shortages and delays will continue into Q1 (first quarter) 2021."
For Irish pet food supplier Connolly's Red Mills current trading conditions are challenging but under control. Gareth Connolly said: "While the situation is not ideal for anyone, we can assure our customers that as far as Connolly's Red Mills is concerned, it's business as usual.
The fact that we have our own UK entity means that we can handle all customs procedures internally and ensure a smooth purchase and delivery process for all our customers, wherever they may be."