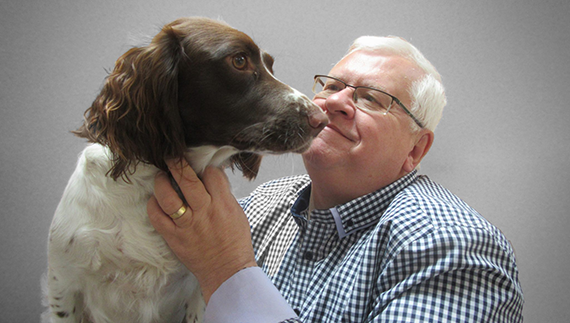 A pet supplies business is set to expand with the help of a £120,000 loan from the Northern Powerhouse Investment Fund (NPIF).
Pet Supplies Warehouse suffered an overnight drop in sales when the first lockdown was introduced in March as customers could no longer purchase products in person from its Barnsley base in South Yorkshire.
But the company is now benefitting from the growth in online sales and is expanding its range of pet accessories and increasing stock levels.
The company, which employs 11 people, has already created one new job, and hopes to grow further after securing the NPIF loan.
The company's CEO Neil Mason, a former accountant who acquired the business as a start-up in 2018, said: "The pandemic has made people rethink their priorities and focus on the things that really matter. They are spending more time with family and pets and willing to spend more money on them.
"This fits with our ethos as we supply only premium products, but we recognised we needed to expand our range and offer more quality non-food products. The funding will allow us to introduce new lines and to increase stock levels to ensure continuity of supply."
The NPIF load is managed by Mercia Dept Finance and its spokesman Andy Tyas said: "Neil has built this business from start-up and it was growing strongly before the first lockdown when customer visits ceased. However, online sales have continued and with customers now preferring online shopping, it is important for the business to stock a wider range of products and in greater volumes.
"The funding will help it overcome the initial impact of covid-19 and provide increased working capital to allow it to adapt and grow."
NPIF provides funding to Northern businesses to help drive business growth and strengthen regional economies across the region.