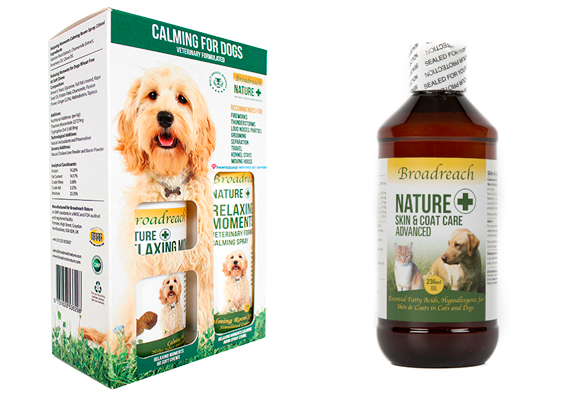 Natural pet supplement and treat brand Broadreach Nature has set up an exclusive distribution partnership with wholesaler Su-Bridge Pet Supplies.
Su-Bridge Pet Supplies carries more than 15,000 product lines and a range of exclusive brands and has been trading for over 50 years.
The partnership coincides with the launch of several new product ranges in recent months from Broadreach Nature, which include new calming chews and sprays, turmeric and digestive supplements and probiotic pastes.
The company has also introduced a number of environmental initiatives including a programme to replant trees, ethically sourcing all of its British ingredients and making sure that packaging is recyclable. The company has been nominated for the Green Award in this year's PIF Awards.
Su-Bridge managing director Ian Manning said: "Having won multiple awards across the industry, Broadreach Nature's veterinary strength formulations are a great addition to the Su-Bridge 'Exclusive' range of products. We aim to capitalise on the growth we are seeing across the pet supplement category and look forward to a long and successful partnership.
"We shall be targeting all pet stores across our growing customer base throughout the UK, along with new accounts and pet specialist online retailers. This will be further supported with educational initiatives, social media and promotional activity."