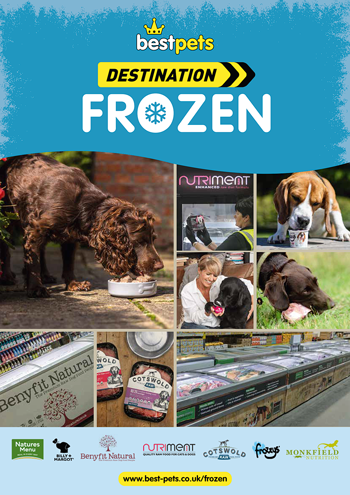 Bestpets has unveiled a new 32-page brochure, showcasing its full range of frozen products.
Destination Frozen also features category and product information from suppliers along with freezer deals.
Peter Brame, director of Trading – Pet, said: "The brochure was never intended to shout about price but more for retailers to use to feel confident about stocking frozen products in their stores.
"We know frozen is an exciting category with massive growth potential and we want to help our retailers capitalise on this developing trend. As a business, to show our commitment to frozen, to our customers and suppliers, we've increased the number of freezers in our depots and added frozen container units for our delivered operation."
The brochure can be downloaded from Bestpets' website (www.best-pets.co.uk).