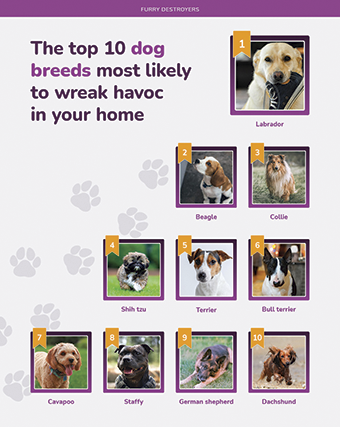 A new study of thousands of forum posts by pet owners, conducted by money.co.uk, has analysed opinions to discover which breeds are causing the most chaos in the home.
Staffordshire bull terriers are apparently the clumsiest breed, with one in 20 mentions of broken phones, plant pots and glasses.
Labradors are most likely to use the carpet as a toilet, with twice as many mentions of the breed urinating around the home than breeds such as schnauzers, cavapoos or cocker spaniels.
Mentions of chewed skirting boards, sofas and other household items are most common from collie owners, with 7% of all mentions being attributed to the breed.
But Labradors beat Staffies and collies to be crowned naughtiest breed!