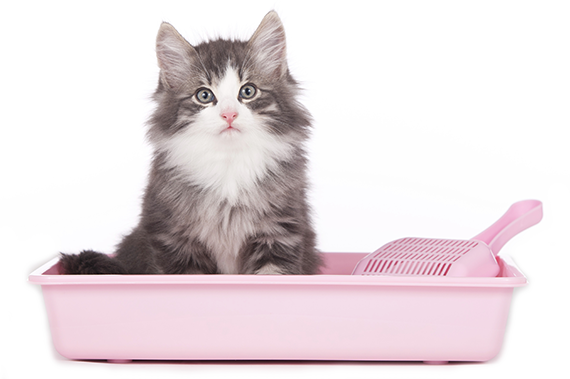 The cat litter market is estimated to reach US $13.44bn worldwide by 2028, registering a CAGR of 4%, according to a new report from ResearchandMarkets.com.
Consumer inclination towards a one-stop shopping experience is generating higher product sales through the retail and supermarket channel (a 76.6% share last year) but the online platform segment is projected to witness the fastest growth owing to the rising use of smartphones.
Suppliers are facing adverse effects, however, with manufacturers facing distribution and inventory issues down the supply chain.
The demand for traditional litter products is driven by a high preference for complete removal of the odours associated with cat urine and faeces.
Conventional products are commonly made up of wood chips and non-biodegradable clay matter, calcium silicate, and clay crystals.
Clumping cat litter product is primarily made of sodium bentonite. Multiple product varieties including biodegradable-based premium ultra-clumping, clay-based premium ultra-clumping, and clay-based standard clumping are available in the market.
LESS WASTE
Silica cat litter comprises silica gel crystals, which are often used as preservatives in packaged foods, medications, and other products that get easily damaged by excess moisture. Silica raw material usually generates less waste compared with other raw materials, the report states.
Companies are focusing on expanding and establishing new manufacturing units to compete with rival firms and businesses are also investing in mergers and acquisitions to strengthen their market position.
The covid-19 pandemic has significantly influenced consumer purchase decisions. The demand for home care and healthcare products along with personal and pet hygiene products has increased, which will support market growth.
Cat litter market report highlights include:
> The clumping segment led the market in 2020 and accounted for a share of 76% and is set to expand further at the fastest CAGR from 2021 to 2028
> The clay raw material segment accounted for a market share of 83.6% in 2020 and is expected to grow at a steady CAGR from 2021 to 2028
> The retail and supermarkets distribution channel segment accounted for the largest revenue share of 76.6% in 2020
> North America led the global market in 2020 and is expected to grow at a CAGR of 3.7% over the forecast period
> The Middle East & Africa regional market is expected to account for a total market share of 4% by 2028.
Companies featured in the report include UK-based Pettex.