A social enterprise project, which aims to make good veterinary treatment more affordable and accessible for pet owners earning the real living wage, has launched a £2m crowdfunding campaign.
Animal Trust, set up as a community interest company, has unveiled its new bond offer on the Triodos crowdfunding platform to help grow its services in England and Wales.
It seeks to open sites in areas where the available veterinary services are too expensive for local residents. It targets locations that are either within, or accessible to, lower earning individuals and families and currently operates across Cheshire, North Wales, Merseyside, Greater Manchester, Lancashire, Shropshire and Yorkshire.
The crowdfunding campaign raised more than £700,000, 36% of its target, within 24 hours of being launched on Monday (December 13).
Animal Trust's priority is the health and care of the animals that they see. As a community interest company, it reinvests the majority of its profits back into the business. This allows it to provide more comprehensive veterinary care for pets, while keeping the costs affordable. It provides free consultations for sick and injured animals brought to the surgeries, to ensure that pets are seen as soon as they become ill.
Initially set up as a private limited company, the founder and chief executive Owen Monie, restructured the business into a community interest company in 2020.
Owen said: "We believe that pet ownership isn't just for the wealthy and every animal deserves access to experienced and professional veterinary care as soon as they become ill.
"We aim for someone who earns the real living wage to be able to afford care for their pet at Animal Trust. We run our business for our customers and our staff and do it as sustainably as we can. In the near future, we also hope to become the first B Corps certified veterinary business in the UK."
Jeremy Pannell, corporate finance manager at Triodos Bank UK, added: "The cost of looking after pets can be prohibitive for families on lower incomes, which is why we are delighted to be supporting Animal Trust to raise finance to grow its services. The organisation really does walk the talk by running the social enterprise sustainably and putting stakeholders front and centre.
"In addition to making its high-quality services affordable to those on lower incomes, Animal Trust has also been an enthusiastic backer of the Kickstart scheme helping 16- to 24-year-olds gain work experience and move into apprenticeships. We are really pleased to be helping them raise the finance they need to grow."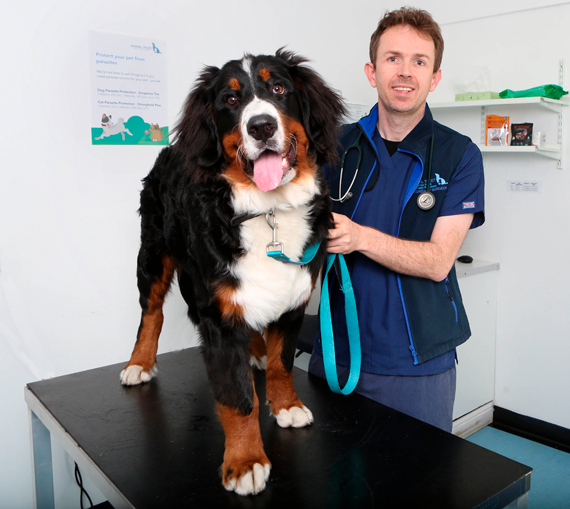 Owen Monie, founder and chief executive of Animal Trust