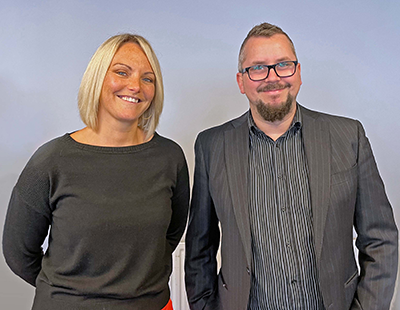 Raw food firm Paleo Ridge is 'strengthening and expanding' its business with the appointment of a new trade account manager.

The appointment of Gill Synnuck to the role follows the promotion of Will Green to the position of head of sales and marketing. Will joined Paleo Ridge in March 2020 having held various marketing roles. He now runs an extended team of six covering sales, marketing and customer services.

Gill's appointment is the latest to the team and signals an increased emphasis on business and customer relations, as well as a desire to expand trade accounts as Paleo Ridge continues to experience strong growth.
Gill has joined the Paleo Ridge team from tour operator Serenity Holidays, with 17 years of experience as their trade relations manager. Gill will develop relationships with retailers, new and existing, while introducing new trade plans for the benefit of retailers and their customers.

Commenting on her appointment, Gill said: "I am delighted to be joining the Paleo Ridge team. From the moment I read about the company ethos and outstanding attention to detail – from ethically sourcing their meat to using biodegradable packaging – I knew it was somewhere I wanted to work.
"I look forward to supporting the business through its exciting expansion so that its products can help more dogs to live happier and healthier lives."

Having recently reached the milestone of selling four million meals, Paleo Ridge is continuing to see strong growth.

Will said: "We are very excited to welcome Gill to the Paleo Ridge family and know she will be an excellent addition with her strong skillset, experience and passion making her perfectly suited to driving further growth.
"At Paleo Ridge, we pride ourselves on our innovation and our devotion to being a manufacturer that is trusted by pet-owners and retailers alike."