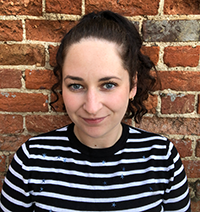 Raw and natural pet food business Natures Menu has strengthened its marketing team with the appointment of Charlotte Aguilar as brand manager, cat – a new position within the Norfolk-based company.
Charlotte has extensive brand and campaign management experience, having previously worked for United Biscuits and on a partnership campaign alongside the mental health charity MIND, and will be responsible for driving continued growth of the Natures Menu portfolio, with specific responsibility for further developing the cat category of natural meals and treats.
As part of this new role with the leader in natural and raw feeding, Charlotte will be shining the spotlight on feline nutrition. Working across the full marketing mix, her focus will be growing customer acquisition, while managing a number of projects to further build brand awareness.
James Langan, managing director of Natures Menu, said: "Charlotte is a great addition to our talented team and her enthusiasm for all things cat related is infectious.
"The creation of this brand new role cements our commitment to growing our cat category within the raw and natural pet food sector. We have many exciting developments planned and Charlotte's appointment demonstrates our dedication to investing in the future of the business."
When Charlotte isn't at work, she can be found out and about with her many pets, playing hockey or snowboarding.