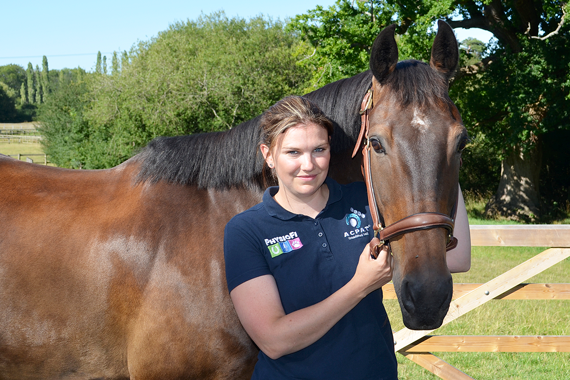 Postgraduate researcher Fiona Bloom has performed a key specialist role as a volunteer supporting the NHS seven days a week during the covid-19 pandemic.
Fiona, who is studying a PhD at Hartpury University in lameness in endurance horses to promote welfare, longevity and competitive success, was formerly employed as a specialist respiratory physiotherapist before setting up her own veterinary physiotherapy company.
When the pandemic struck, she volunteered to provide triage for potential covid-19 cases and overnight support to patients with respiratory distress and ventilated patients.
"I think anyone trained in any aspect of healthcare felt that there was a moral and ethical obligation to help," she said. "To sit back and watch a crisis when you have the skills to assist goes against our moral compass.
Alongside her PhD and running her own company, Fiona is physiotherapist to the GB Young Rider squad and employed two days a week at Fitzpatrick Referrals as a veterinary physiotherapist.
Dr Stephen Draper, Dean of research and knowledge exchange at Hartpury University, said: "Fiona has made an incredible contribution to the NHS during the pandemic and is a credit to Hartpury."