Simon Smethurst has joined WHM Pet Group as northern account manager.
Simon brings extensive managerial experience to the role having previously worked as the key account manager for Miracle-Gro and most recently northern field sales manager at Evergreen Garden Care, managing territory managers and key independent garden centre businesses in Northern England, Scotland and Northern Ireland.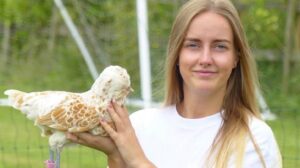 Lucy Taylor joins W&H Marriage & Sons, WHM Pet Group sister company, as feed sales coordinator. Lucy will be involved in farm account management.
Lucy has a BSc in Animal Management with Livestock Production and has had experience in various animal management fields, such as zookeeping at Colchester Zoo, managing and training animals such as tigers, wolves and birds of prey.