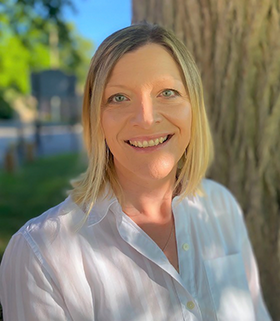 Caitrina Oakes, managing director of Vetoquinol UK and Ireland, has been elected as the new chair of NOAH (National Office of Animal Health) for 2021/22.
Caitrina left school at the age of 16 and went straight into the workplace as a trainee veterinary nurse in a mixed practice on the North East coast of Yorkshire. Here she qualified as a veterinary nurse, following studies at Rodbaston College of Agriculture in Penkridge.
During her time in practice she took a keen interest in nursing clinics, which led her to her first sales position as a territory manager in the North of England for Hill's Pet Nutrition. She spent more than 12 years at Hill's in various positions including national sales manager vet channel UK and Ireland, and for a short time was training and development manager for its European business.
Caitrina then took the position of sales and marketing director at National Veterinary Services before moving to Vetoquinol in 2011 to take the sales and marketing manager position.
She has been MD there since 2013, and now leads an organisation of 76 people across the UK and Ireland. She works very closely the wider European and Global teams, influencing and contributing to the implementation of the company's strategy and understanding the issues and opportunities facing animal health.
She joined the NOAH Board in June 2013 and was elected vice-chair in June 2018, becoming senior vice-chair.
Caitrina lives in Bedfordshire with her two children and various family pets.