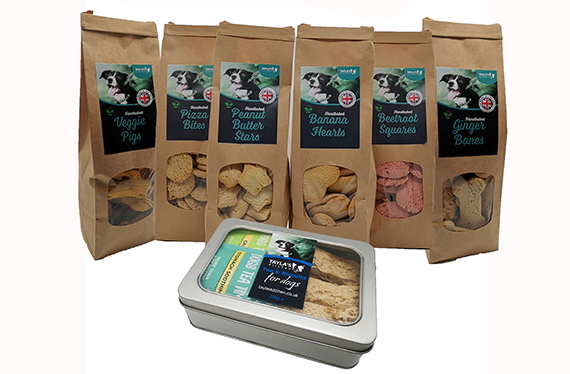 Tayla's Kitchen dog treats are now available in new, branded packaging.
The range of baked dog treats from family-run business Aniimal Industries are made in the company's Devon-based bakery from human grade ingredients, avoiding added artificial colours, salt and sugar.
Many hours are spent researching suitable ingredients and testing recipes, including sending samples off for laboratory testing so owners can be assured that the treats are safe for all pets. Each variety is also vegan friendly.
According to Tom Robinson, founder of Aniimal Industries, products are used as a complementary treat to a healthy balanced diet.
"Many of our treats have special ingredients such as turmeric and basil, which both possess good anti-inflammatory properties which help with a dog's mobility," he said.
Tayla's Kitchen hand-baked dog treats are available in 250g bags, which use only recyclable materials and minimise the use of plastics. The treats are currently available in five varieties: Ginger and Basil Bones, Pizza Bites which contain Basil, Peanut Butter Stars, Smokey Bacon Pigs, and Banana Hearts.